Report of the Public Union "Ukrainian Fund for Energy Efficiency and Energy Saving" for the week of April 4-10, 2022
10 April 2022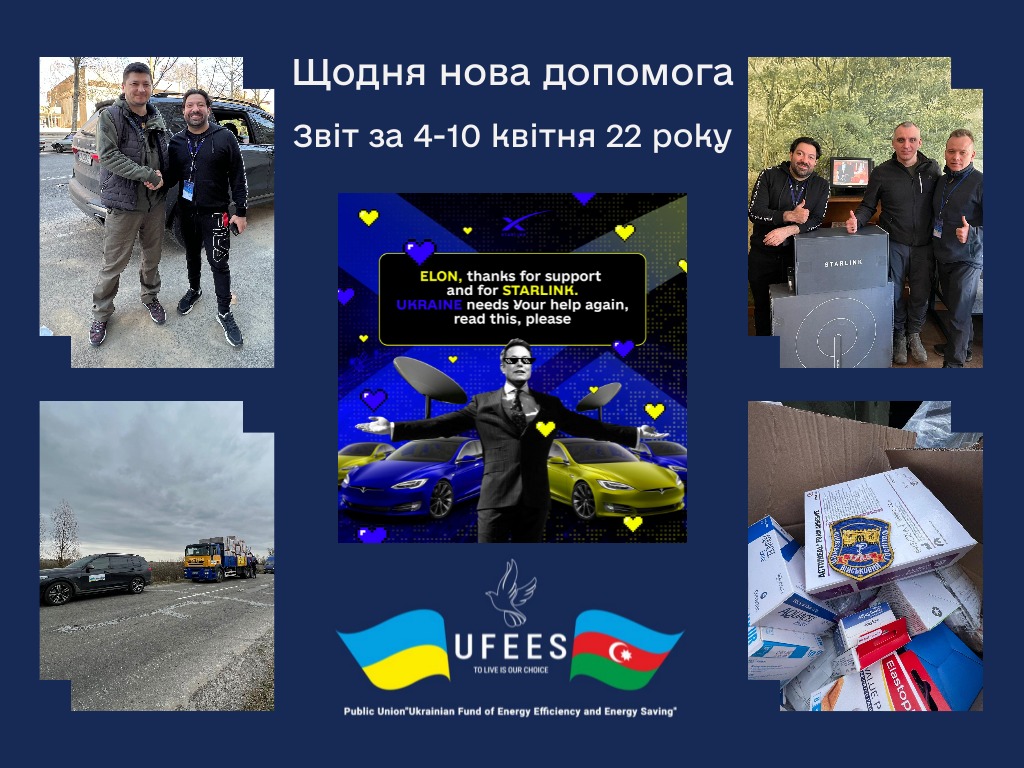 Chernihiv:
— medicines and medical equipment in the amount of 10 tons from UNICEF for maternity hospitals and hospitals in the Chernihiv region;
— Starlink terminals for Chernihiv City Administration;
— the evacuation of people in need of urgent care and other special tasks related to the humanitarian mission.
Mykolaiv:
— Starlink terminals for the Mykolaiv Regional State Administration and the city administration;
— humanitarian cargo for the city population.
Kyiv:
— cargo of the most necessary medicines to the Kyiv City Hospital;
— 20 tons of humanitarian aid for the Kyiv region.
International activities
— asked Elon Musk for technological assistance.
We are where we need to be! Join our cause!
Our choice is life. Now.