Report for 3 months of work of the Public Union
1 June 2022
Three months of the war, three months of spring, three months of our life in conditions of constant danger, despair, fatigue, and overwork on the verge of the possible, for the sake of victory.
Today, the Public Union "Ukrainian Fund for Energy Efficiency and Energy Saving" reports on what has been done during this period.
In the framework of the humanitarian volunteer mission of the HS:
– 250 families were evacuated;
– almost UAH 18 million was collected for the Armed Forces, these funds went to the manufacture of individual protective equipment and other needs of our defenders;
– 700 tons of UNICEF humanitarian aid were delivered to medical institutions;
– 50 Starlink terminals were transferred to communities affected by the actions of Russian invaders.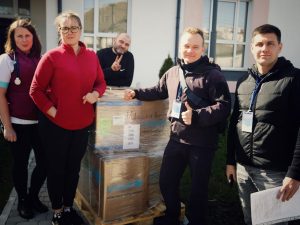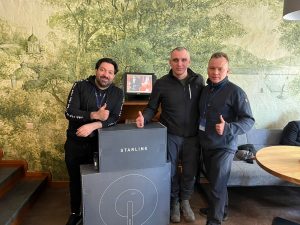 What does the HS live on now:
– reproduction of critical infrastructure in the affected cities;
– establishing the supply of critical materials for society: fuel and glass;
– introduction of a geoinformation platform to capture and restore the infrastructure destroyed by the invaders;
– on a volunteer basis, we invite independent journalists who work with international news agencies to cover events in Ukraine related to Russian aggression;
– development and implementation of information protection measures for critical infrastructure;
– attraction of financial donor funds for the reconstruction of the country.
«Ukraine's victory is not far off! But while the war continues, the HS Humanitarian Headquarters has a lot of work to do to support our defenders and provide the population with everything they need. We continue to work!» – commented on the report by the executive director of the Public Union Yegor Stefanovych.