We help communities to implement the project "Energy Efficiency of Public Buildings in Ukraine"
12 April 2023
On April 12, the first of the online workshops on participation in the state program "Ukrainian Public Buildings Energy Efficiency" (UPBEE), the start of which was announced by the Ministry of Community Development, Territories and Infrastructure of Ukraine in early April.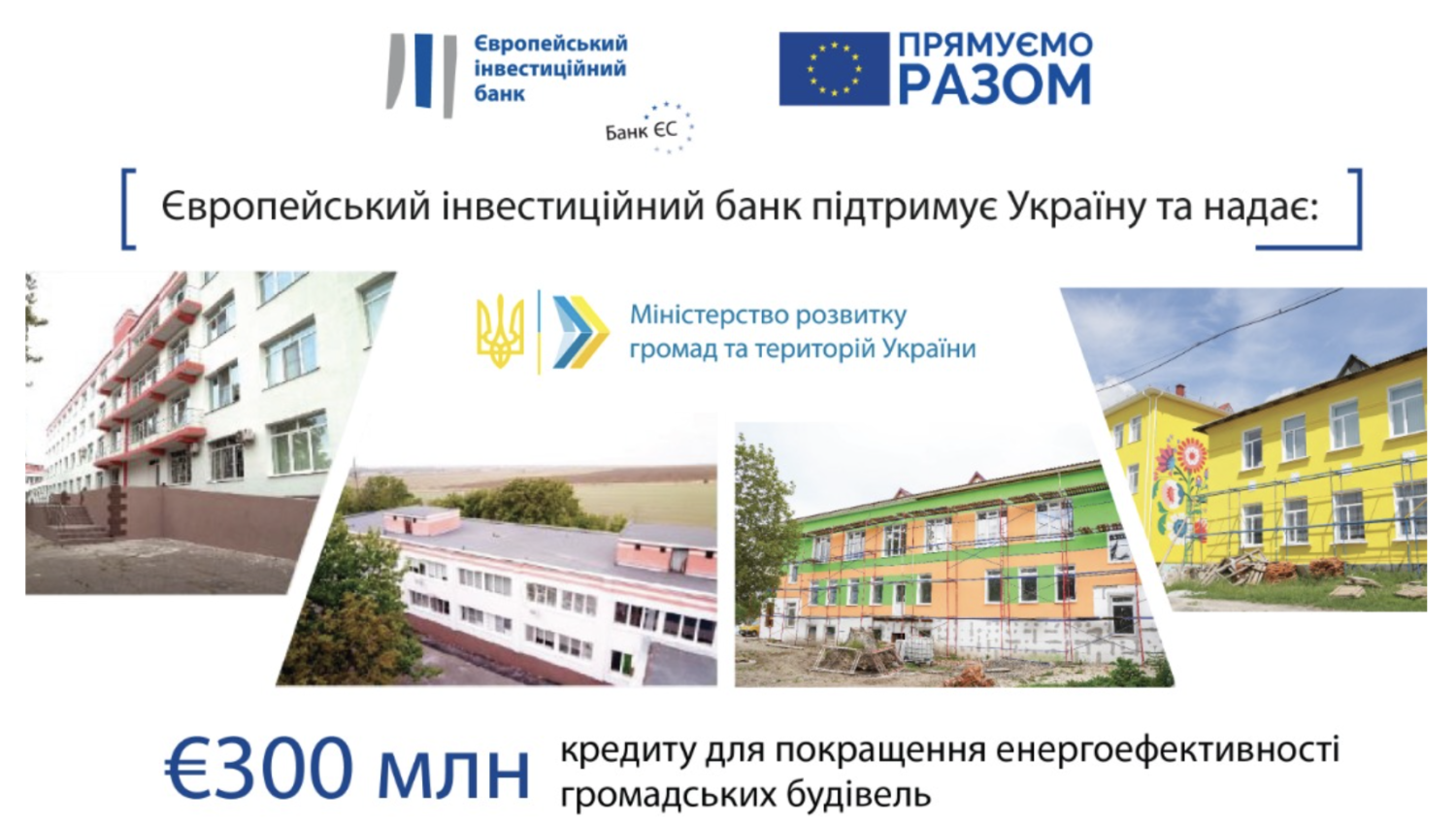 The program is part of a EUR300 million financing agreement between Ukraine and the European Investment Bank. The program includes comprehensive energy-efficiency renovation of about 1000 public buildings across the country. The first phase of the program involves thermal modernization measures in about 300 buildings worth EUR100.
UPBEE participants can be small and medium-sized communities (up to 50 and more than 50 thousand inhabitants) that have not previously implemented large-scale international thermal modernization projects. Projects to repair public buildings damaged by military operations and to adapt buildings to accommodate internally displaced persons are also eligible.
"Hundreds of facilities across the country will be restored to the highest energy efficiency standards. I urge local governments to submit their project proposals and take a step towards energy-efficient modernization," said Oleksandr Kubrakov, Vice Prime Minister for Recovery, Minister of Communities, Territories, and Infrastructure Development.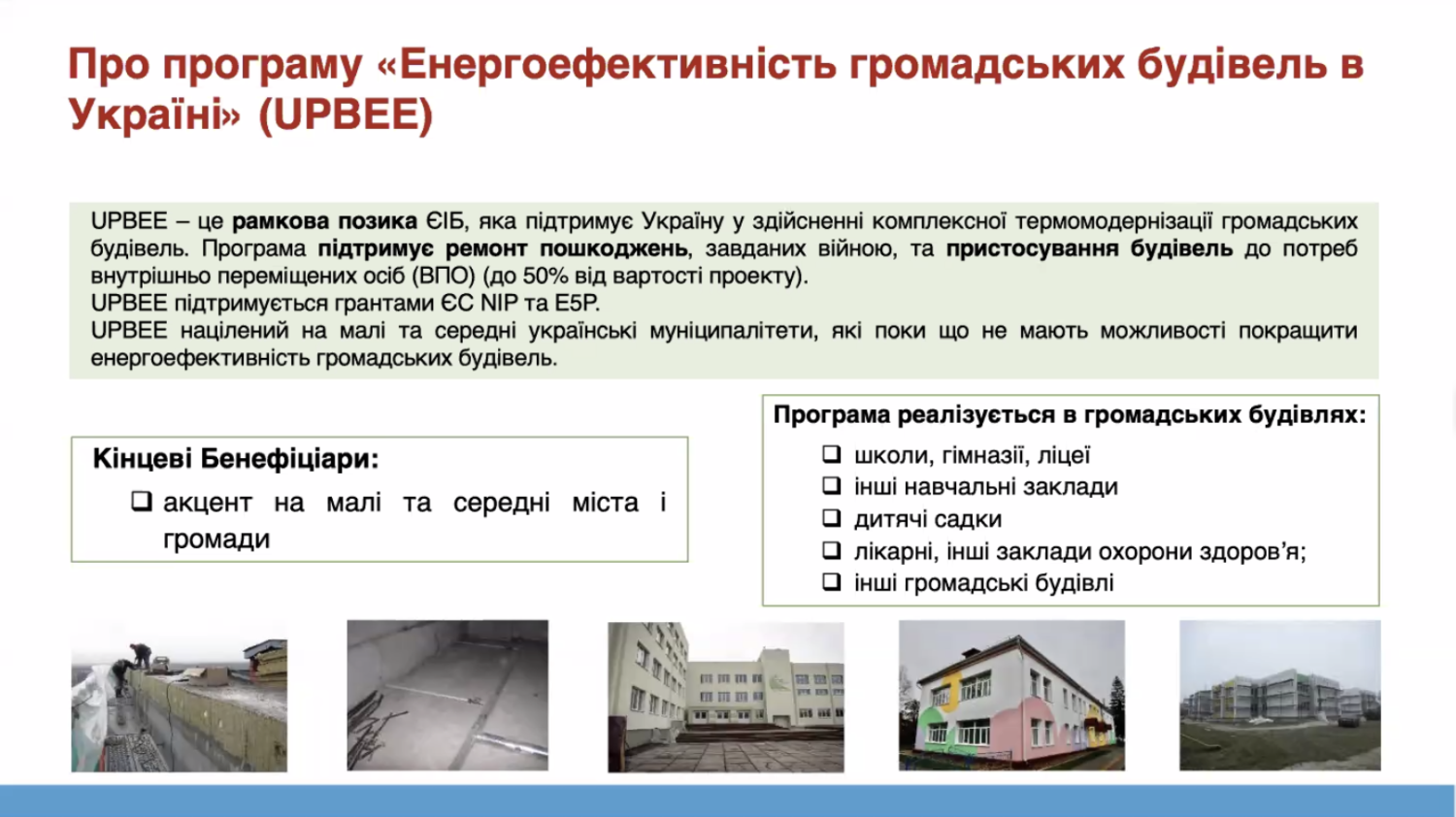 The selection of projects from participating communities began on April 3 and will last until June 3, 2023.
The Ministry of Infrastructure, together with partners such as the European Investment Bank, UNDP, and others, has prepared a series of six online workshops for potential participants to provide as much information as possible about the nuances of participation in the program.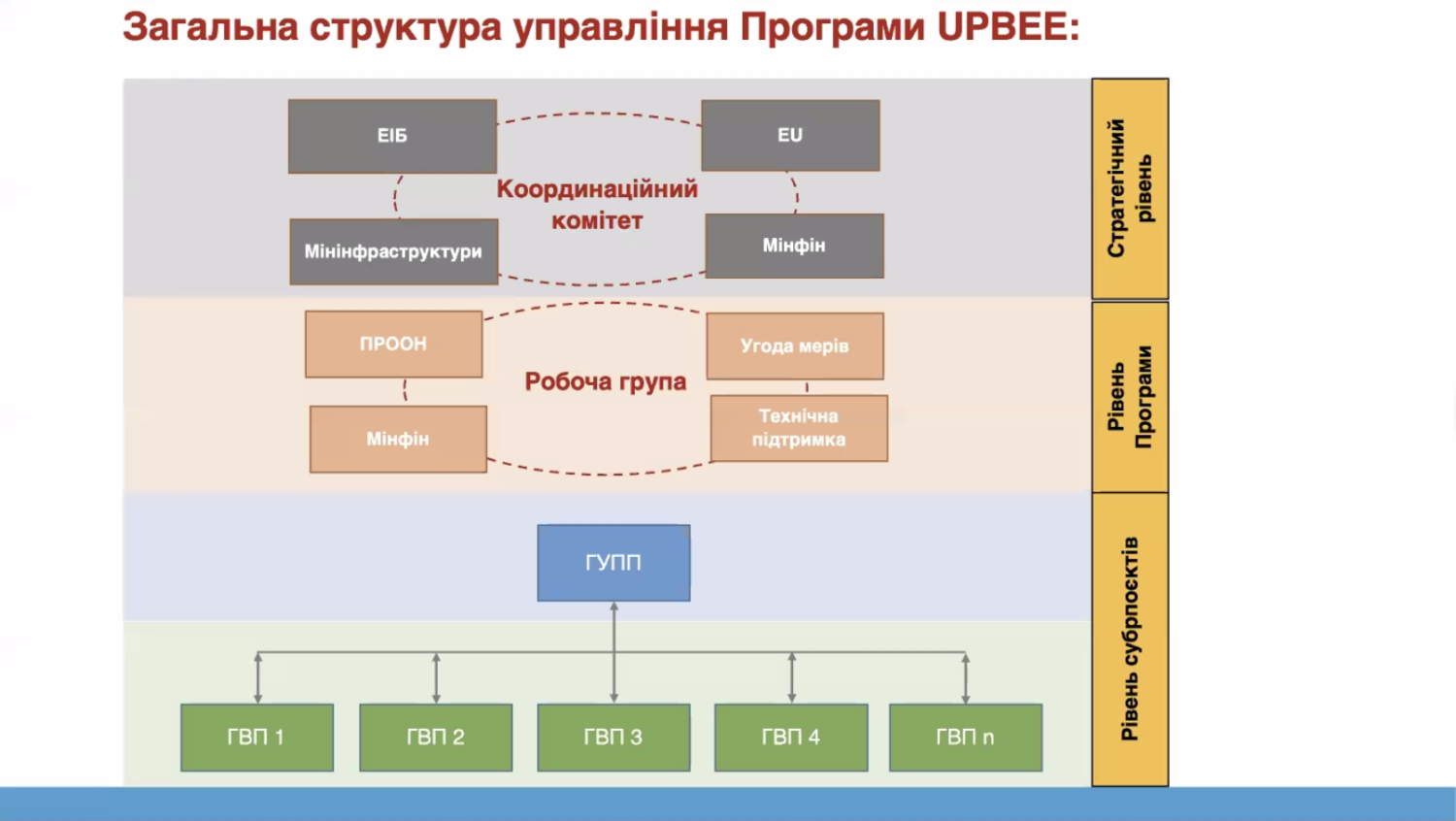 This first online workshop was dedicated to the process of applying for the UPBEE program: general conditions of participation, financial aspects, and the regulatory framework that participants should use to create thermal modernization projects.
More than 500 participants were greeted by Jean-Erik de Zagon, Head of the European Investment Bank in Ukraine, who assured them of his readiness to work together on projects.
"We have been implementing energy efficiency projects in buildings for four years in a row. Together with the team, we analyzed the UPBEE program. This is a powerful and useful initiative to thermally modernize important community infrastructure facilities and increase their energy independence to European standards," said Anar Rafiyev, President of the Public Union "Ukrainian Fund of Energy Efficiency and Energy Saving".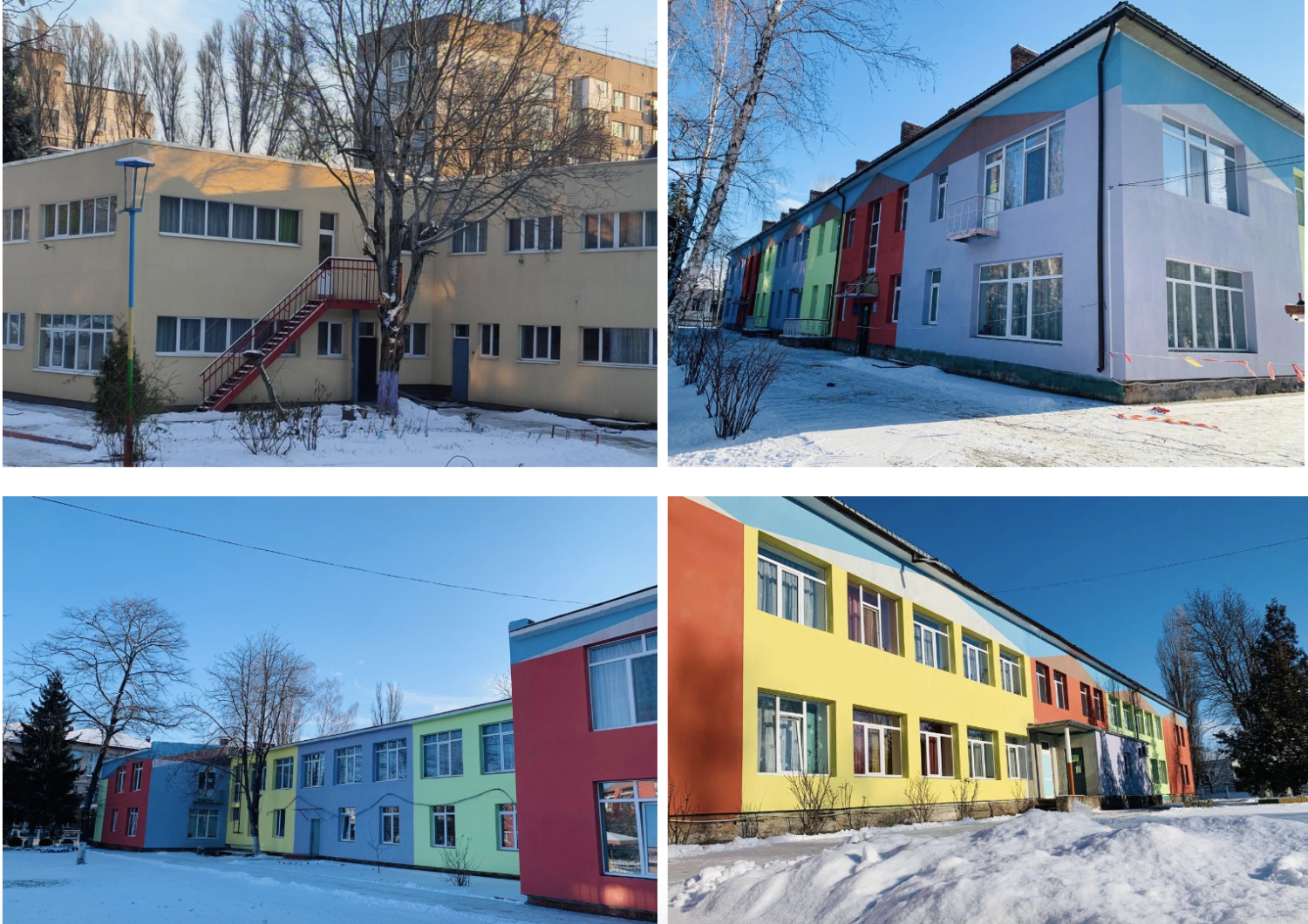 "The Public Union is ready to share its best practices and experience, to advise and assist communities during the preparatory period and collection of all necessary documents," emphasized Yehor Stefanovych, Chairman of the Board of the UFEES. After all, energy efficiency is the path to the well-being of not only individual communities but also the entire state. 
The next online training will be held on April 18. Full information about the program, topics, and speakers is available on the website of the Ministry of Infrastructure>>
Any community interested in participating in the Energy Efficiency in Public Buildings in Ukraine Program can contact the Public Union for assistance and clarification.
Let's take steps towards an energy-efficient Ukraine together!