We are launching a series of scientific and analytical materials in the Ukrainian media "How to rebuild Ukraine"
29 March 2023

In the first article of this project for the online publication Ekonomichna Pravda, the Chairman of the Board of the PU, Ph.D. in Economics, Yehor Stefanovych, focused on the importance of recording destruction and damage as clearly as possible using geographic information portals.
In particular, how ONOVA GIS HUB helps communities not only to add information to the map, but also to calculate the number of funds for reconstruction, and create a plan for the development of the settlement's infrastructure.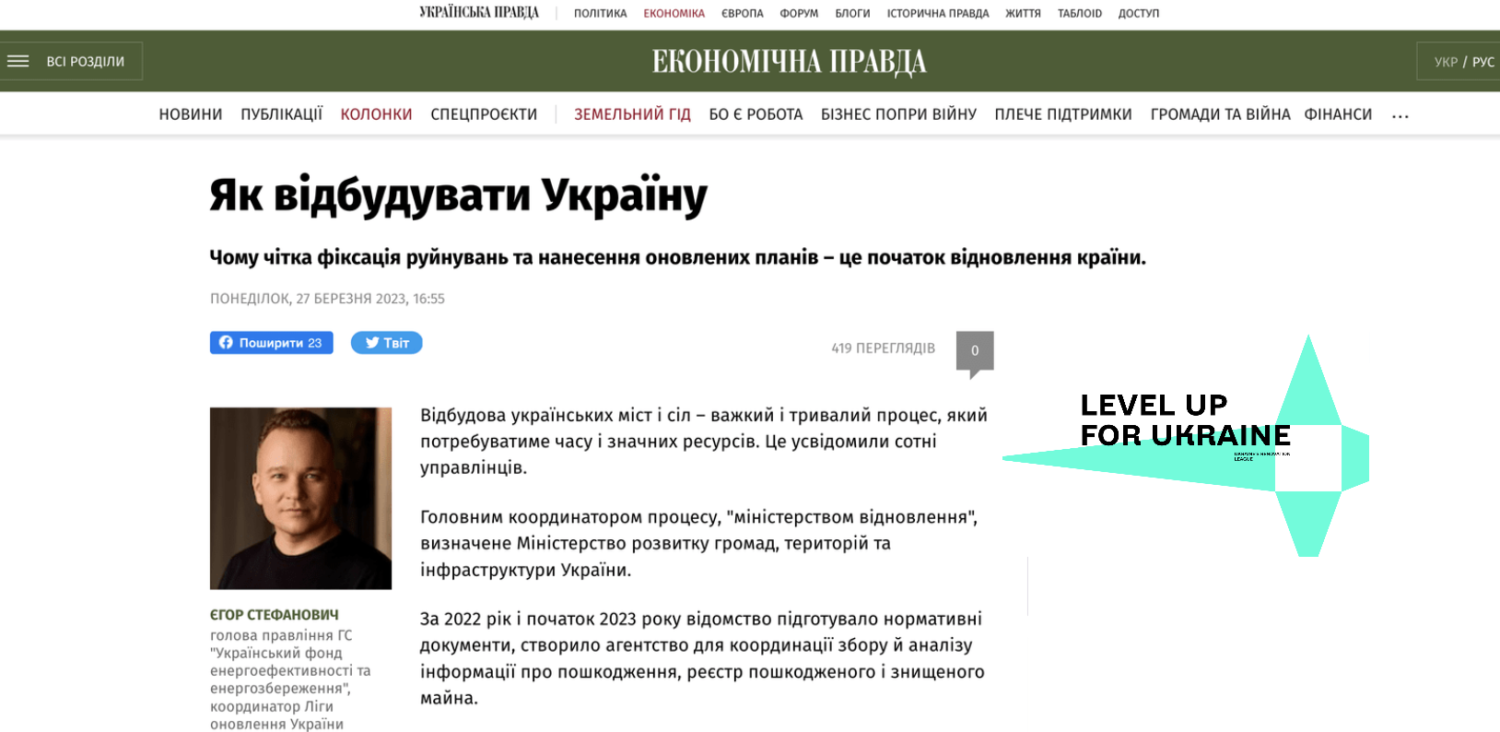 Follow the project updates
In the following materials, 1-2 times a month, Yehor Stefanovych will talk about:
about the cooperation of communities with donors and the issues that arise during this cooperation;
examples of a progressive approach to the organization of public space in reconstruction planning;
the importance of digitalization of communities for a transparent and high-quality recovery process;
implementation of energy efficiency principles during reconstruction;
on the cooperation of the PU with Ukrainian companies and foreign initiatives to renew Ukrainian cities and communities.