UFEES to help with thermal modernization to the State Tax University in Irpin
7 March 2023
The State Tax University of the Ministry of Finance of Ukraine (Irpin, Kyiv region) and the Public Union "Ukrainian Fund of Energy Efficiency and Energy Saving" is starting to cooperate on the restoration and thermal modernization of the building of the educational institution within.
On March 7, the memorandum of cooperation was signed by the acting rector of the State Pedagogical University Dmytro Serebryansky, and the chairman of the board of the PU Yegor Stefanovych.
Irpin is one of the cities in the Kyiv region that has been severely affected by shelling by the Russian military during the occupation. Hundreds of buildings have been completely or partially destroyed. The main building of the Tax University and the stadium were damaged.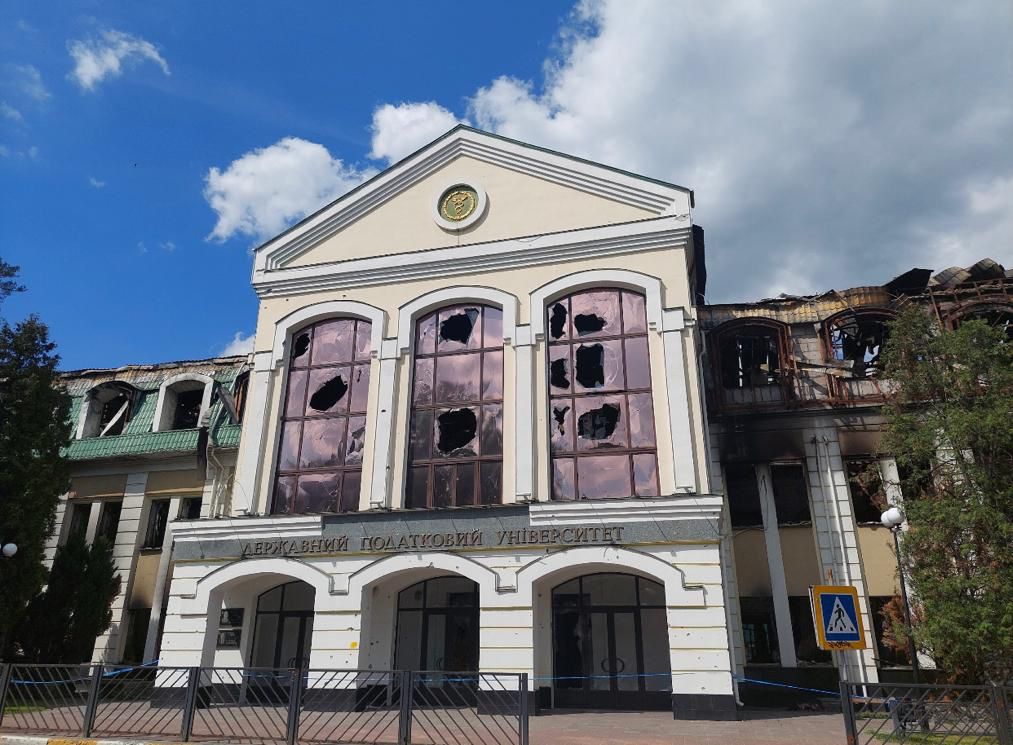 Nevertheless, the university continues to teach despite broken windows and damaged ceilings, though remotely.
"I hope that thanks to our joint efforts with the State Tax University, we will resume full-time education next academic year, so we should be ready to receive our students. I am grateful to the PU UFEES for the initiative to help restore the destroyed windows and part of the roof, as well as for the proposals for thermal modernization of our buildings," said Dmytro Serebryansky.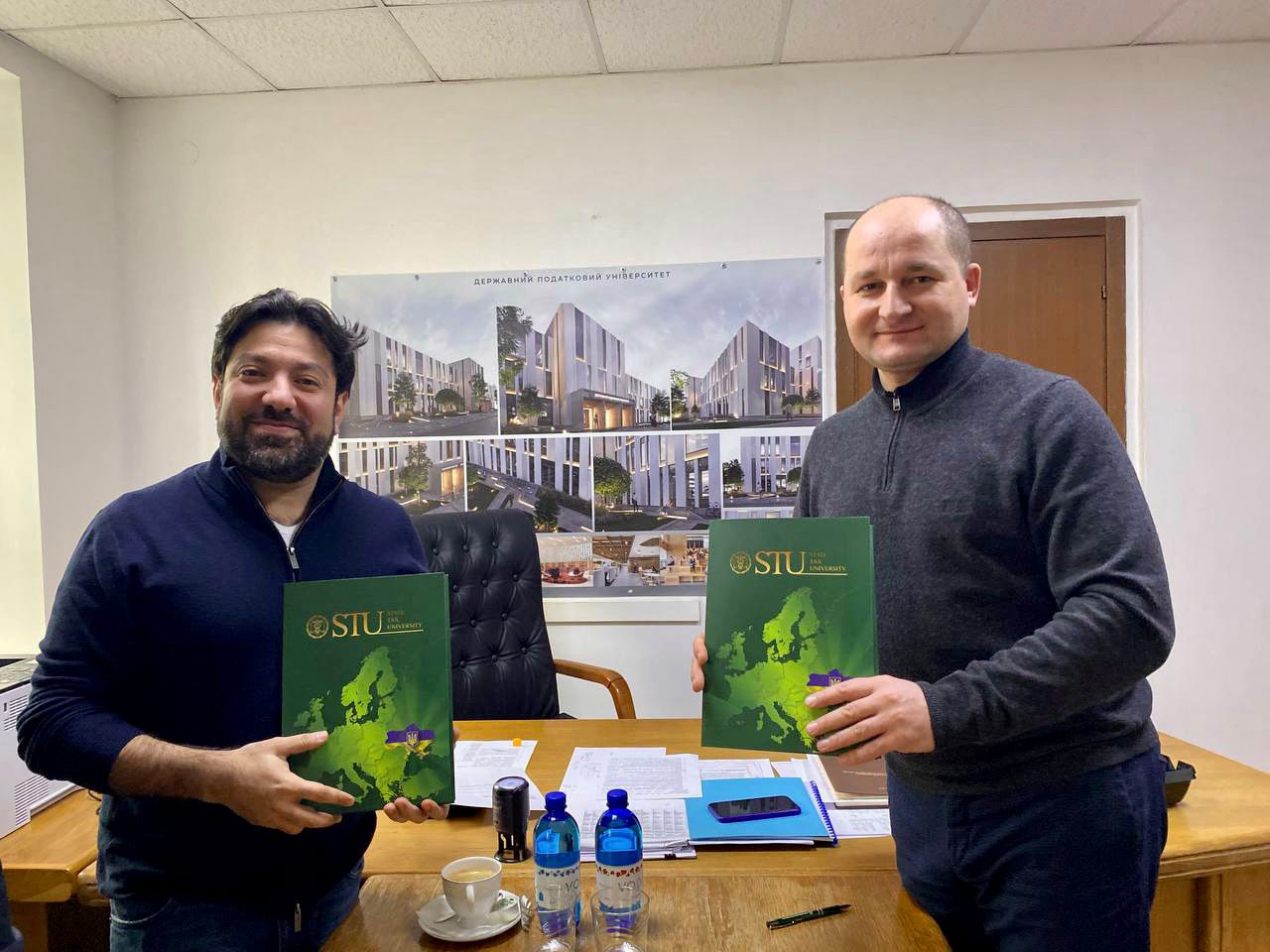 "Rebuilding in a new way, taking into account energy efficiency trends, is what we have been working on all the time we have been establishing the Public Union, which we offer to ONOVA League members. I am confident that in this project we will be able to implement the best practices of rapid recovery and thermal modernization that the Public Union has," said Anar Rafiev, President of the PU UFEES, during the meeting.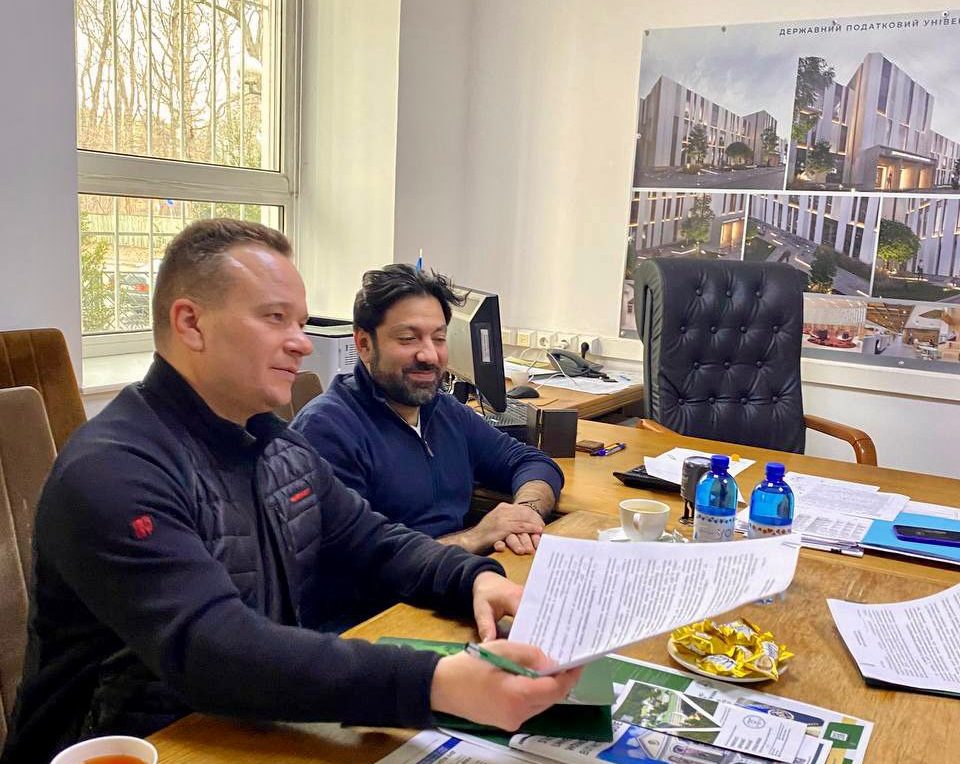 "Tax University is a leading university in Kyiv region. We want to see it restored, modernized, and working for the whole region as soon as possible, and we are ready to make every effort for this. At the beginning of our cooperation, we plan to conduct an energy audit and analyze all buildings for energy efficiency. In particular, based on this analysis, we will plan further development of the educational institution to reduce electricity consumption. This will allow us to use the money saved for the further strategic development of the university," said Yegor Stefanovych.