Thermo-modernization: successful cases and effective financing programs — topics of speakers of the PU UFEES at the forum "Building Technologies and Autonomous Solutions for Infrastructure Restoration"
5 July 2023
Current financing programs and innovative tools for energy-efficient renovation of Ukraine were discussed by the participants of the panel section "Energy Infrastructure: Autonomous Solutions and Energy Efficient Technologies", organized by the public initiative of the PU "Ukrainian Found of Energy Efficiency and Energy Saving" Ukraine's Renovation League ONOVA.
The panel section was held within the framework of the Construction Forum-Exposition "Construction Technologies and Autonomous Solutions for Infrastructure Renewal". At the event, which brought together communities, developers, suppliers of building materials, energy service companies, and NGOs, the Public Union presented a practical case study on the thermal modernization of budgetary institutions.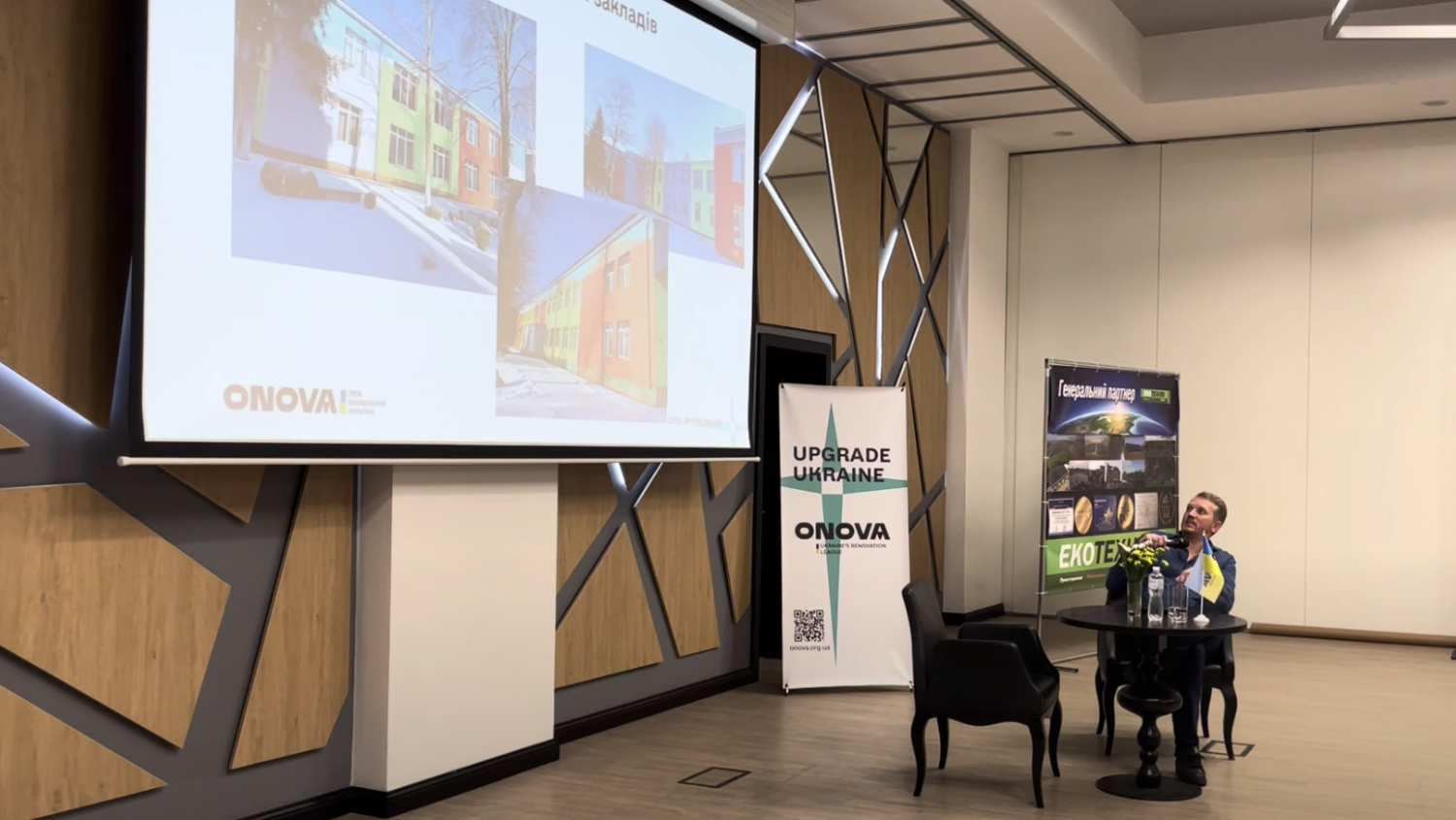 Oleksandr Zalevskyi, Energy Efficiency Coordinator at the PU "Ukrainian Fund of Energy Efficiency and Energy Saving", shared the company's experience of implementing energy efficiency measures in children's institutions in Kremenchuk and Dnipro.
In his report, Mr. Zalevsky emphasized the unique aspects of the project:
The first experience of MASS community thermal modernization
The first experience of financial responsibility of the project implementer for the result
The unique experience of project financing under LOCAL GUARANTEES.
The topic of thermal modernization was continued with a discussion of the mechanism and sequence of obtaining funding and grants for reconstruction and thermal modernization.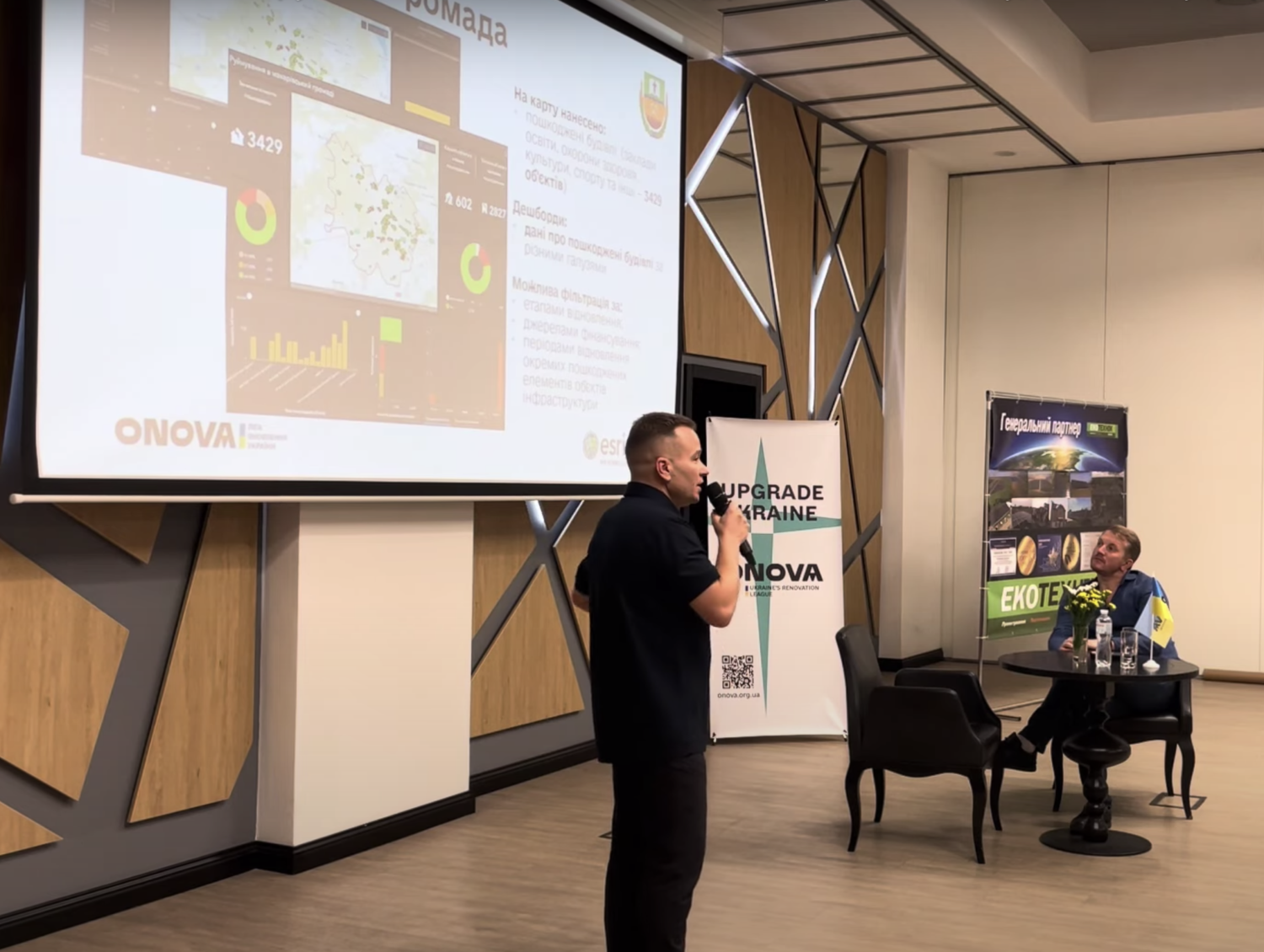 The second topic of the panel section of the ONOVA League: ONOVA GIS HUB and ONOVA Portal — transparent innovative tools for the recovery and reconstruction of Ukraine.
The speaker on this topic was Yehor Stefanovych, Chairman of the Board of the PU UFEES, Chief Coordinator of the ONOVA League.
The forum participants expressed their genuine interest and readiness to cooperate with the Public Union on energy-efficient reconstruction of specific communities and sectors of the Ukrainian economy.
"Communicating at the event with representatives of communities, partners, and players of the country's construction market, we once again became convinced of the correctness of our chosen direction to implement energy-efficient solutions in the restoration of the construction industry and infrastructure of Ukraine," said Anar Rafiyev, President of the PU UFEES.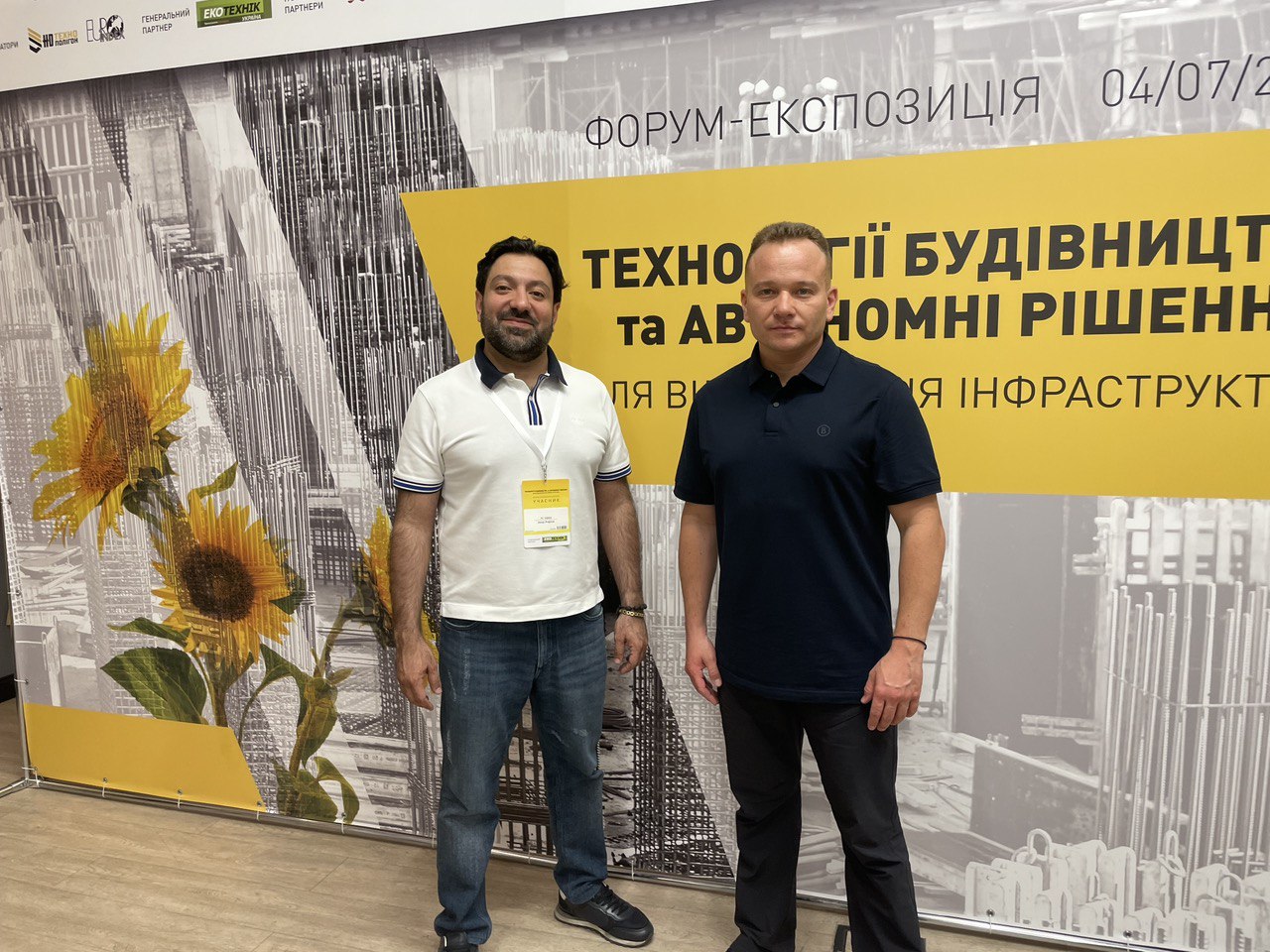 "We are confident that our efforts and exchange of experience will contribute to the widespread implementation of energy-efficient innovative solutions for the rapid recovery of Ukraine," emphasized Yehor Stefanovych.