New windows are being installed in residential buildings in Irpin as part of a joint project with the UN
15 March 2023
Residents of Irpin received new windows and doors as part of a collaborative project of the United Nations Development Program implemented by the Public Union "Ukrainian Fund of Energy Efficiency and Energy Saving".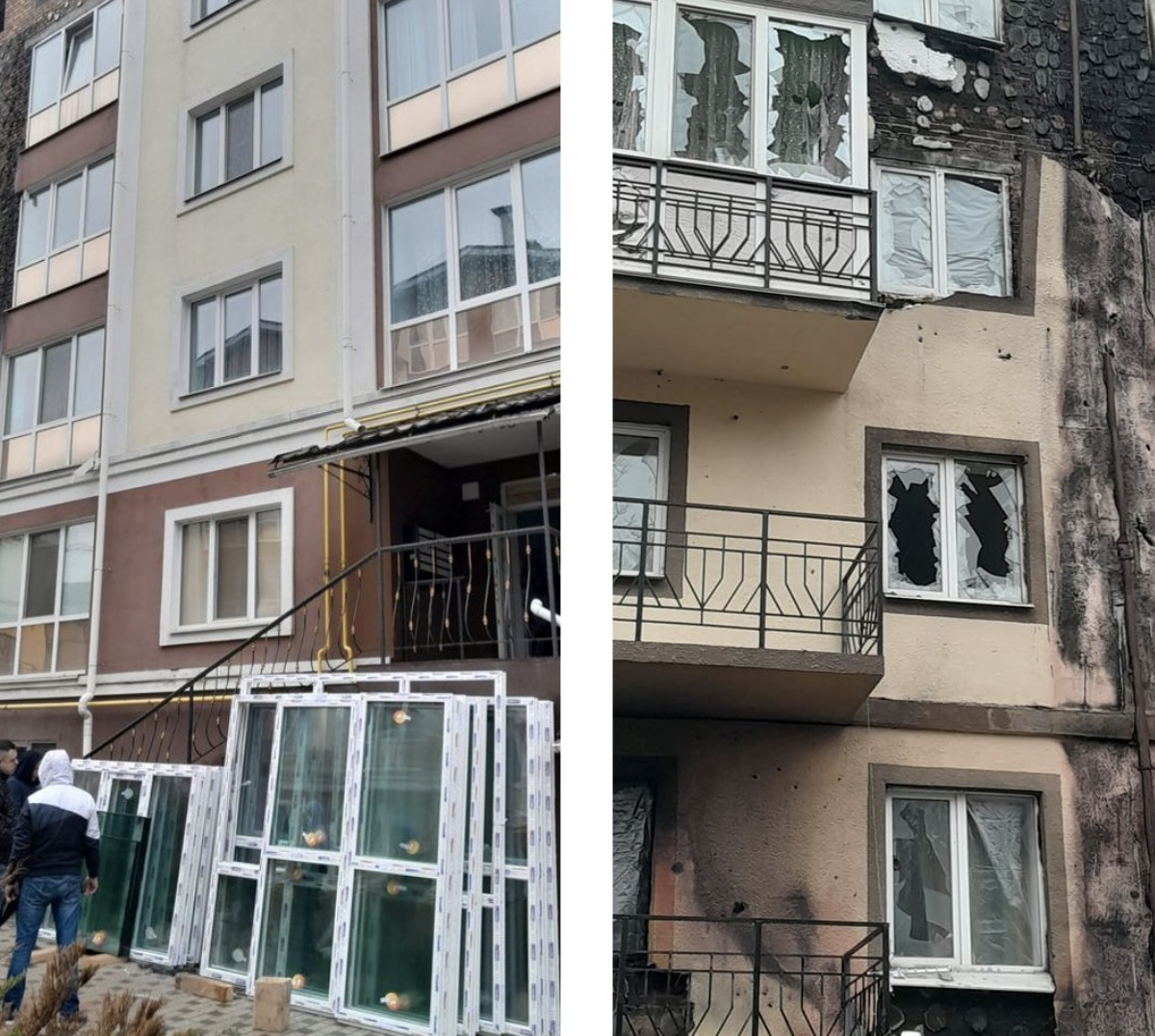 Irpin is the second community after the Vinnytsia region which received new windows and doors installed by Enki Construction, a member of Ukraine's Renovation League ONOVA. The company has already installed 88 windows and 17 doors in residential buildings on Pushkinska and Tolstoho streets, and the work is ongoing.
"Three weeks ago, we installed the first windows in the Vinnytsia region, and today we are installing them in Irpin. The city is now being actively restored, including with the participation of the Public Union, because in addition to this project, we have several other joint ideas with Irpin. In particular, the restoration and thermal modernization of the buildings of the Tax University," said Anar Rafiyev, President of UFEES.
It is worth reminding that the Public Union "Ukrainian Found of Energy Efficiency and Energy Saving" joined this UNDP project in November 2022. Enki Construction, an active member of the ONOVA League, is responsible for the implementation.
The preparation period lasted from December last year. Back then, the team of the Public Union, often in cold weather and power outages, carried out the necessary measurements and work in communities and cities that precede installation. 
In total, 16 regions participate in the project, including Odesa and Mykolaiv, Vinnytsia, Khmelnytskyi, Chernivtsi and Zhytomyr, Cherkasy and Kropyvnytskyi, Kyiv and Chernihiv, Sumy, Poltava, and others.