More than 20 of the most affected communities have already joined the project "Rebuild Ukraine together"
22 July 2022
The process of renewing the country continues after the destructive actions of the Russian aggressor. A transparent digital tool for renewal is the introduction of a geo-informational portal for recording the destruction and further restoration of Ukraine "Rebuild Ukraine together".
The GIS portal is:
✅ Fixation and collection of relevant data (address, photo, technical reports, expert assessment, plan of repair works…) regarding destruction and territories.
✅ Intuitive and convenient mechanism for monitoring the entire update process: from fixing to complete rebuilding..
✅ A transparent and open mechanism for finding funding, investors, and donors for the country's renewal.
✅ A visually understandable and logically constructed plan for the renewal of Ukraine at various levels – from communities, state administrations, and industries to the scale of the entire country.
✅ An analytical tool for supporting management decision-making at the level of central executive bodies of communities and regions.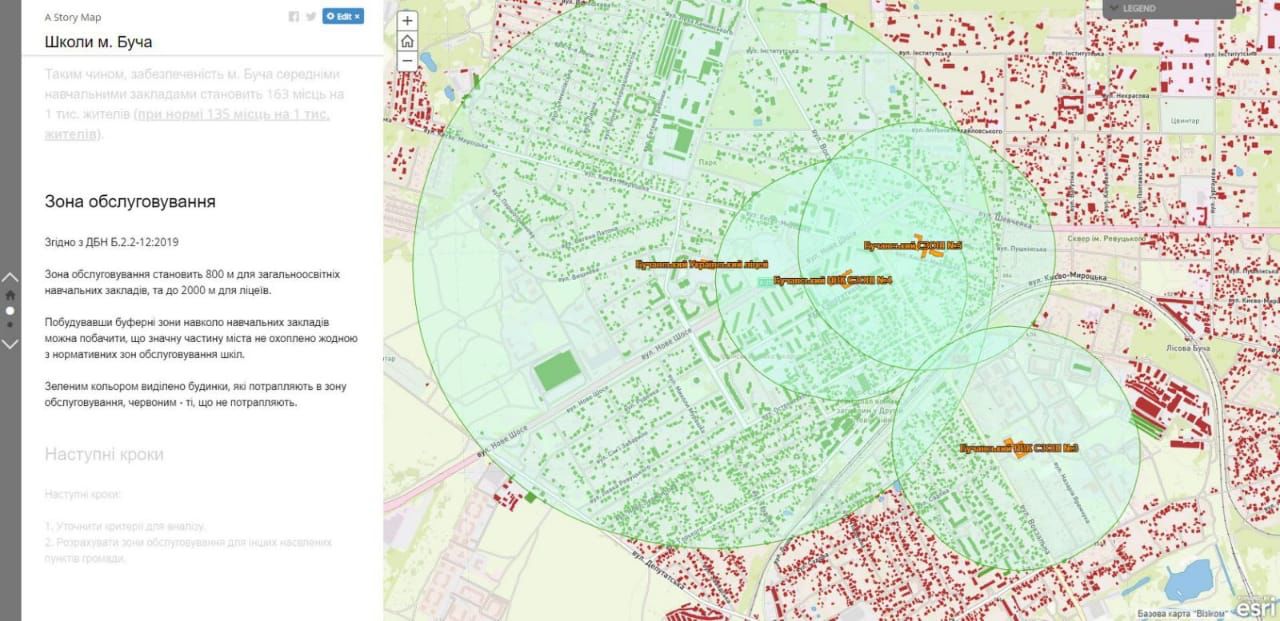 The project was initiated by the Public Union "Ukrainian Fund for Energy Efficiency and Energy Saving", in partnership with the company ESRAY Ukraine LLC and the public organization e-Ukraine. It was created and functions for citizens, communities, territories, industries, investors, donors, and businesses both within the country and in the international arena.
Today, the most affected communities – Buchi, Makarova, Irpenya, Chernihiv, and others – are actively using the geoinformation portal for the reconstruction of their territories. Relevant memoranda and contracts have been signed with these communities regarding the FREE use of the GIS service and its further support, considering development and updating. Work on entering data on damaged or destroyed objects continues every day: most of these objects have already been entered into the database of the GIS portal.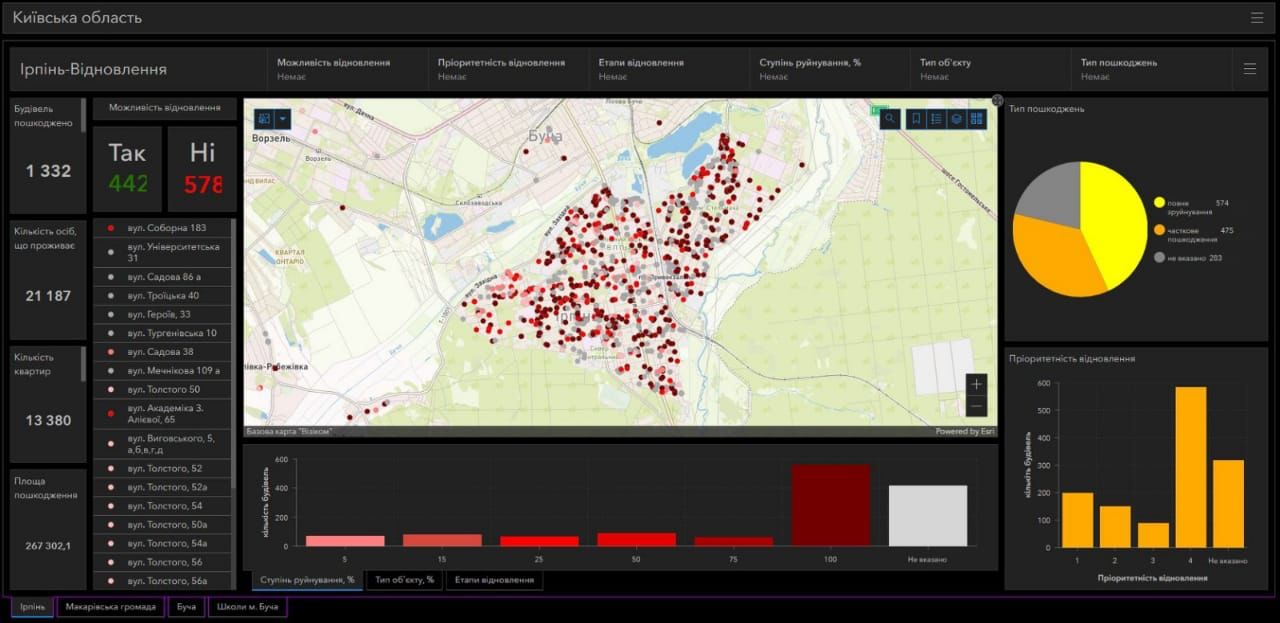 "In every community, there is an object on which project work and the attraction of investment funds are already underway to restore its functioning as soon as possible. This applies to medical institutions, schools, cultural facilities…" – commented Anar Rafiev, chairman of the board of the PU «Ukrainian Fund for Energy Efficiency and Energy Saving».
The Ministry of Regions and the Ministry of Energy also participated in the project implementation – in terms of industry directions.
Work is actively underway to launch the PUBLIC part of the portal, which will allow anybody to check and monitor the reconstruction process in open access, and to take an active part in it, both at the level of the country and at the level of each specific house or social object.
"This project will become a transparent platform for the interaction of investors, communities, and people for the further renewal of Ukraine. In this regard, in the near future, we plan to hold a presentation of the public part of the GIS portal with the involvement of all active participants. We will announce everything in advance" – commented the executive director of the PU «Ukrainian Fund for Energy Efficiency and Energy Saving» Yehor Stefanovych.