How to save energy resources? Start by replacing the light bulb!
8 August 2022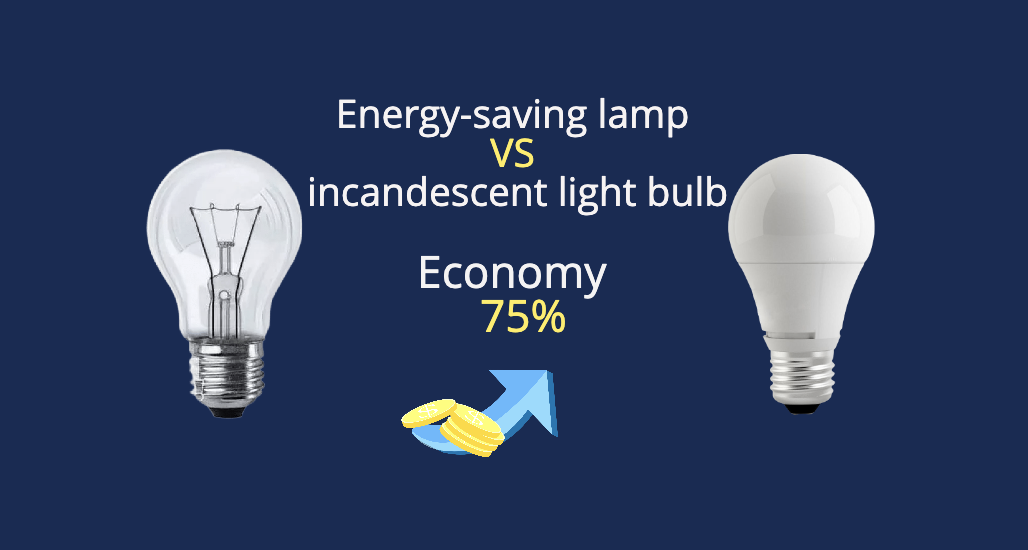 Every evening we turn on the light. And the meter starts winding kilowatts.
What can be done so that this circling is not so fast? – Use energy-saving lamps.
Their advantages:
LED and fluorescent lamps consume many times less electricity than traditional incandescent lamps of the same light transmission.
⚡️ Ensuring a luminous flux of 1200 Lumens:
– incandescent lamp 100 W;
– LED lamp 12-15 W.
⚡️ Average consumption period, despite the fact that the cost of lamps differs only by 2 times:
– incandescent lamp 2000 hours;
– LED lamp 30,000-50,000 hours.
💲 And how much can we save if these numbers are translated into money?
Incandescent lamp 100 W: 0.10 kWh x 2000 hours x 1.44 UAH = 288 UAH
LED lamp 12 W: 0.012 kWh x 2000 hours x 1.44 UAH = 34.5 UAH.
⚡️ That is, already during the validity period of the incandescent lamp, if you buy an LED lamp instead – the savings will be more than UAH 200❗️
⚡️ And if you take into account the consumption period of 1: 25, then the figure of savings is already 5000 UAH ❗️
And this is the calculation of only 1 light bulb❗️
And how many do you have in your home?