Happy Constitution Day, dear Ukraine!
28 June 2022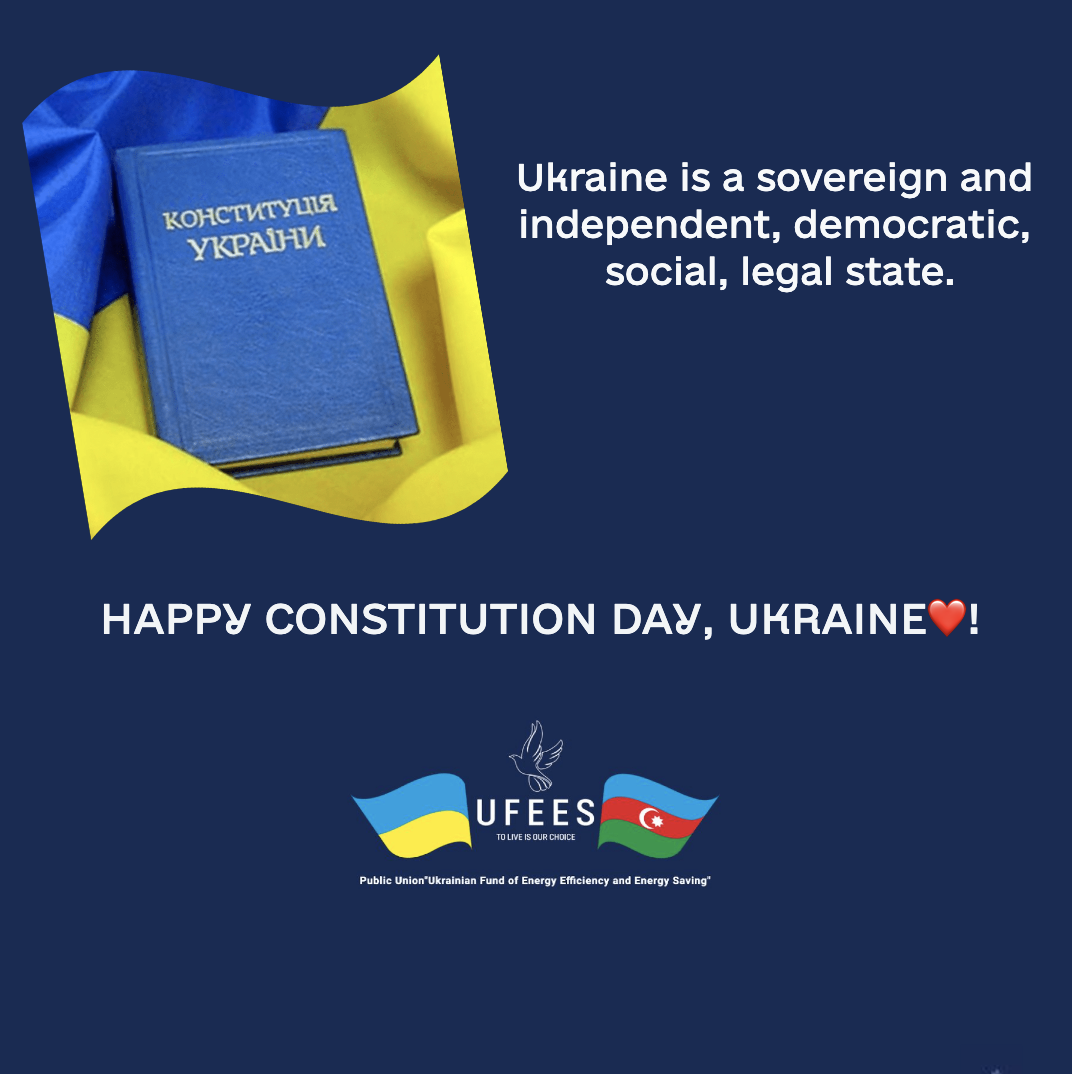 On June 28, 1996, at 9:18 a.m., Ukraine received the Constitution, the guardian of statehood, democracy, and the guarantor of the country's unity.
The Basic Law of our country affirms the main values of Ukrainians – a person, his life, health, honor, dignity, inviolability, and security.
The Constitution protects the rights and freedoms of Ukrainians, the inviolability of housing and the right to freedom of thought and speech, the territorial integrity and inviolability of existing borders, and the inalienable right to life of every person in Ukraine.
And now our soldiers-defenders, the whole Ukrainian people in the difficult struggle against the Russian invaders are defending their right to freedom, life, dignity, and the honor of being called a Ukrainian.
Happy Constitution Day, dear Ukraine!
Glory to Ukraine! Glory to heroes!