GIS-HUB ONOVA. We are introducing new mechanisms for the renewal of Ukraine and preparing for an international presentation.
18 October 2022
Despite the difficult working conditions and the shelling of the capital, in the intervals between airstrikes, we move on and work out the mechanisms for interaction between members of Ukraine's Renovation League and GIS HUB ONOVA.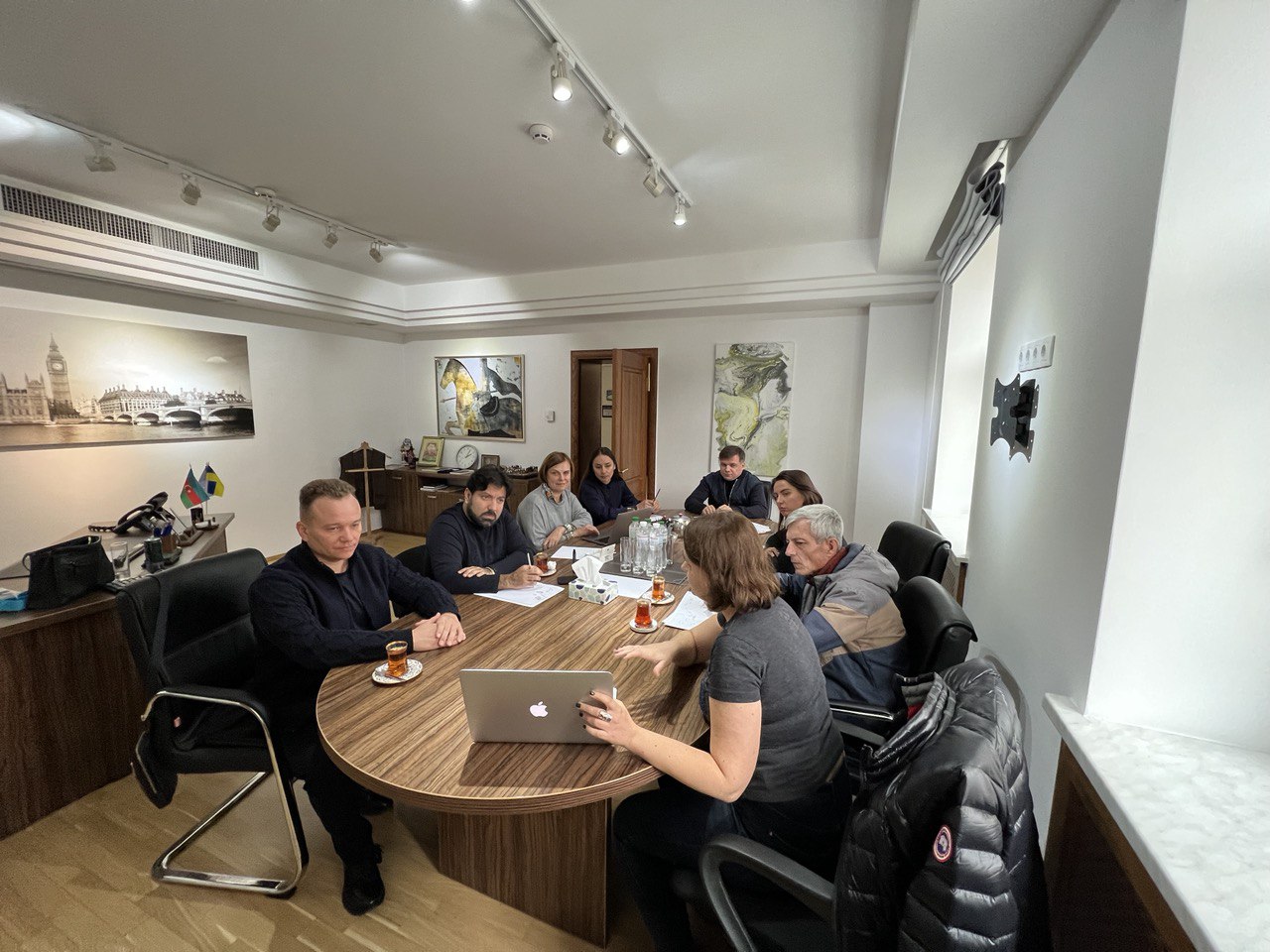 With the participation of the president of the Public Union and the head of the Supervisory Board Anar Rafiyev and the head of the Board of the UFEES Yegor Stefanovich, a meeting of the working group of the project was held, a ready-made layout of the project was drawn up, presented the portal and its content, presented and approved the functionality of the public part, which will be presented and available to the public in the very near future.
We remind you that Ukraine's Renovation League is a public initiative of the Ukrainian Fund of Energy Efficiency and Energy Saving, which brings together representatives of various fields of activity and influence with one goal, namely, to restore and effectively renew Ukraine, to make it better: more reliable, more perfect, more convenient, more modern – updated version Ukraine. The league includes those who are already active and working on existing projects.

GIS HUB ONOVA is an innovative technological platform that helps to quickly and comprehensively record the destruction, collect and analyze data on a specific object/settlement/region/industry of Ukraine that was damaged or destroyed as a result of a full-scale attack by Russia. We introduce the latest standards and technologies in Ukraine and carry out effective modernization.
The team also discussed the presentation of the League of Renewal of Ukraine, GIS HUB ONOVA at the international level, and the possibilities and mechanisms for attracting foreign donors to implement projects. We are currently preparing technical materials to showcase the tools and achievements of the community initiative in Germany at BAUMA 2022, the key event for the global construction industry.

We strive to attract the attention of the international community, businesses, and foundations and attract funding for specific projects in communities that have already been developed by the experts of the Renewal League of Ukraine and are ready for implementation.