Congratulations on the New Year and Merry Christmas!
31 December 2022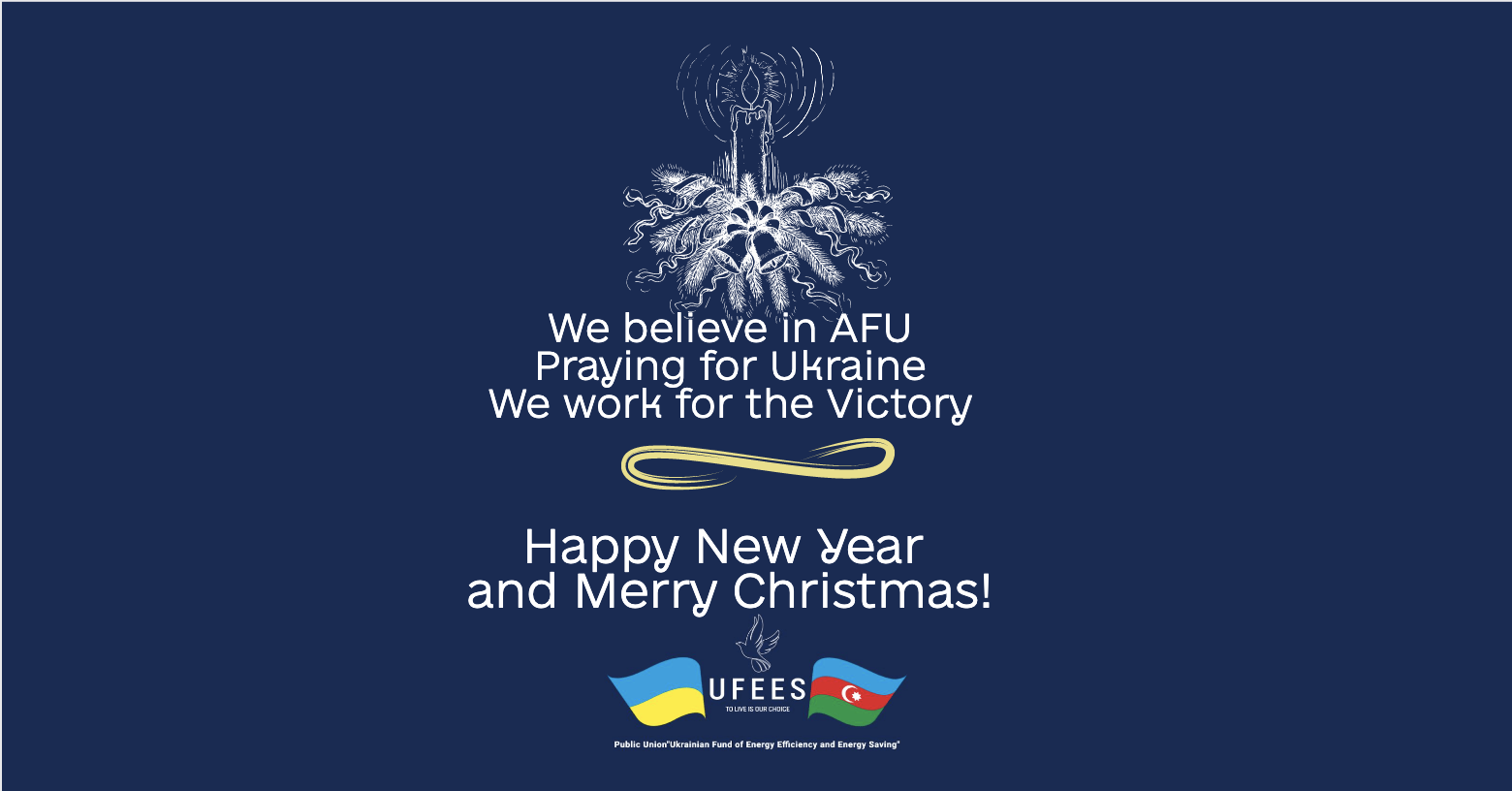 Public Union "Ukrainian Foundation of Energy Efficiency and Energy Saving" wishes all people of good will a Merry Christmas and a Happy New Year!
We want to wish that your most cherished wishes come true. We wish you peace, good health, success, family happiness, prosperity and well-being!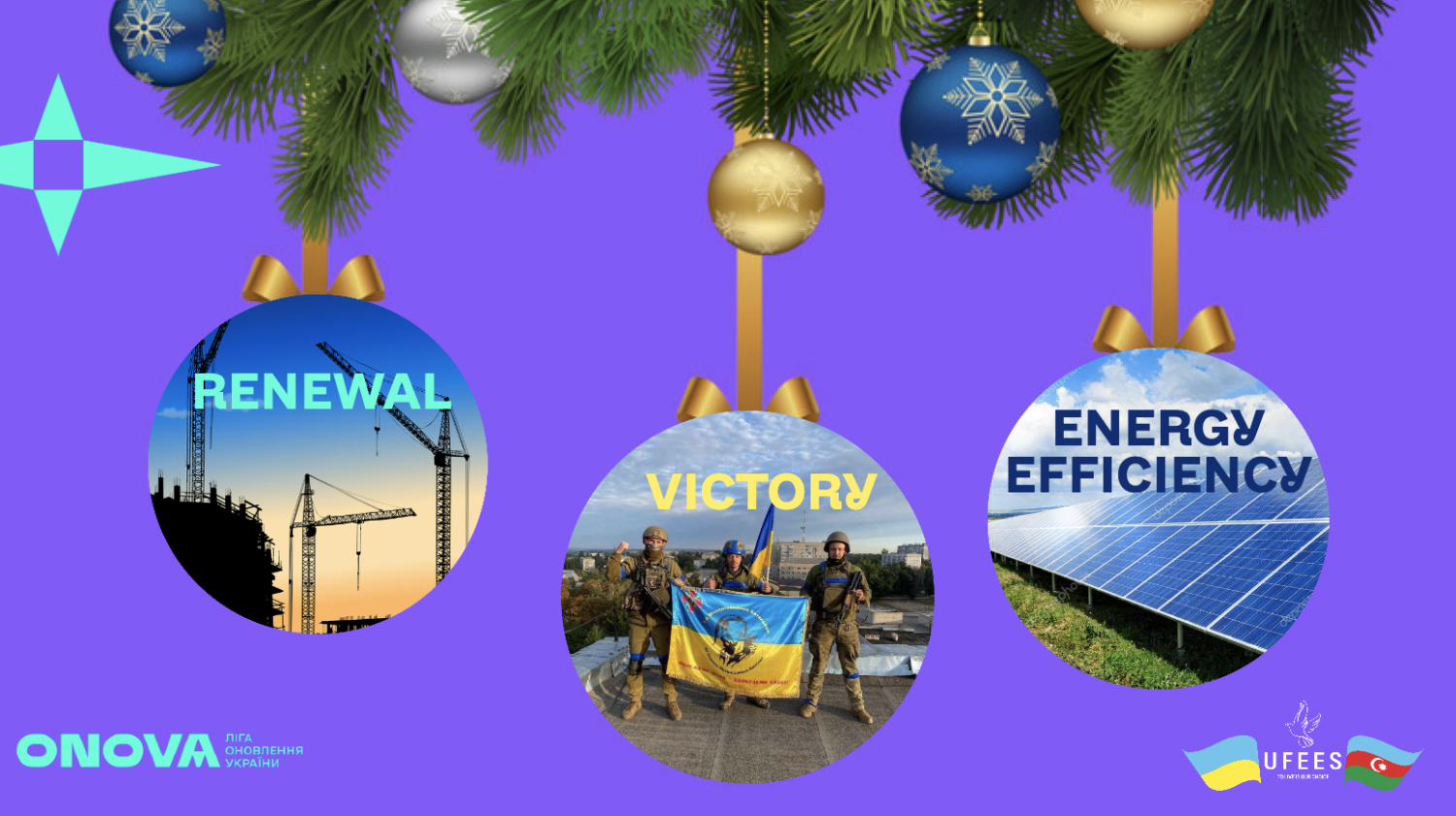 We believe that the next year 2023 will bring us victory over the enemy, and Ukraine will establish itself as a free, strong, prosperous and energy-independent European state!