Media projects
The Humanitarian Centre of the Public Union "Ukrainian Fund of Energy Efficiency and Energy Saving" has launched a humanitarian media mission.
We invite independent journalists who cooperate with international news agencies to fix events in Ukraine related to Russian aggression on a partner volunteer basis.
In addition to direct humanitarian assistance, true coverage of events by international media is the most important factor in helping the Ukrainian people during the war. An unbiased view of a trusted journalist allows to show the real situation as an eyewitness, convey this information to the world community and not use propaganda materials from pro-russian media.
The first project of our media volunteer mission is a visit of the representative of the Azerbaijani information channel Pressklub.az Seymur KYAZIMOV to the destroyed Ukrainian cities.
Seymour Kazimov is a well-known Azerbaijani journalist who covers conflicts in the hottest war zones of the world and conveys his unbiased position on these events to the citizens of Azerbaijan.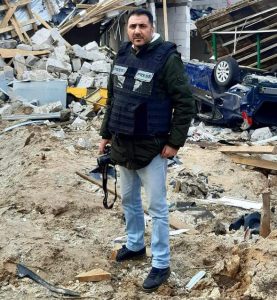 During his travel in Ukraine, together with the PU UFEES volunteer mission, Seymour collected a lot of materials about the consequences of Russian aggression against Ukrainian people. Under the focus of his lens were Mykolaiv and Kharkiv, Kyiv and Donetsk regions. Seymour not only impartially shot the destruction, he communicated with local residents that had lost their home, he felt the danger of an air-raid alert and felt domestic inconveniences due to the destroyed infrastructure.
Seymour Kazimov's journalistic reports are already published by leading international media and truthfully telling the terrible truth about the war in Ukraine to the international community.
Within the project «Humanitarian media mission» project, we are starting to publish these materials on our website.
Seymour Kazimov report from Mylolaiv
Seymour Kazimov report from Kyiv region
Seymour Kazimov report from Kharkiv
---
Interview with the founder of the Public Union «Ukrainian Fund of Energy Efficiency and Energy Sаving» Anar Rafiyev in the format of the «Stories» cycle Georgian Strategic Analysis Centr (GSAC).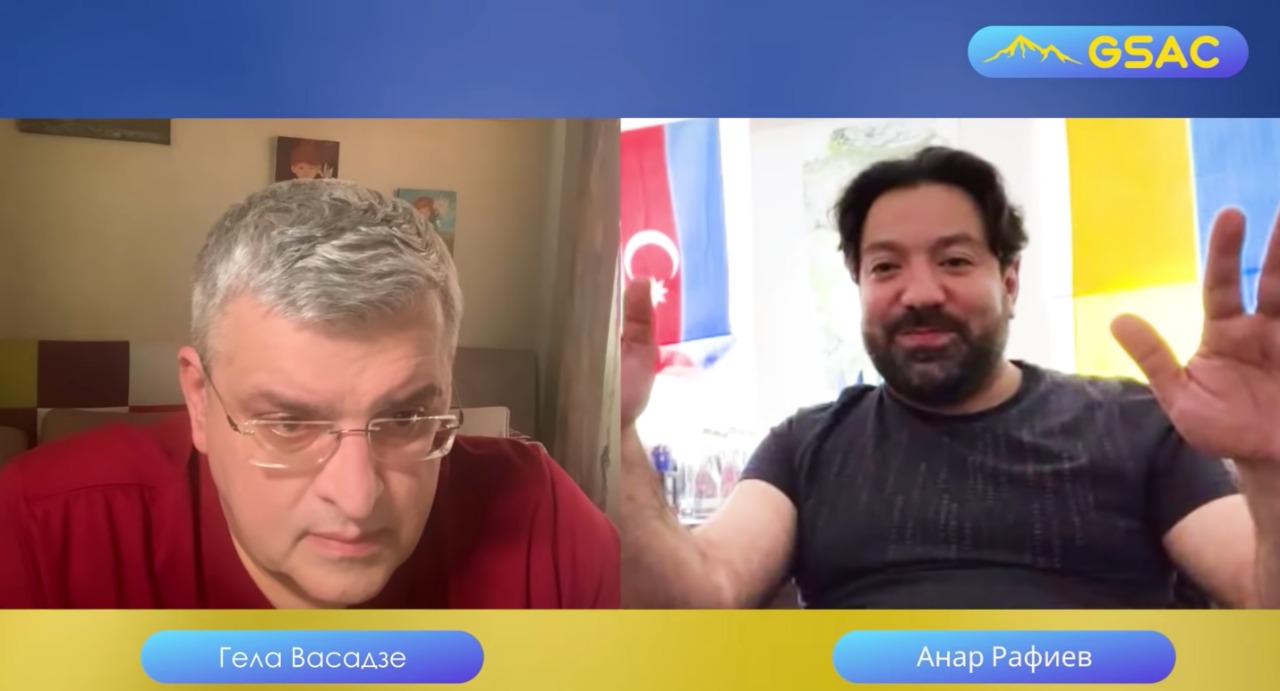 The Host – political expert Gela Vasadze.
Many relevant topics were discussed during the interview.
https://ufees.net/news/interv-iu-anara-rafiieva-dlia-georgian-strategic-analysis-centr/ 
---
Yehor Stefanovych, head of the board of the public union "Ukrainian Fund of Energy Efficiency and Energy Saving" joined the II Business & Legal IT Forum 2022 and called on the participants to dream and act for the reconstruction and renewal of Ukraine.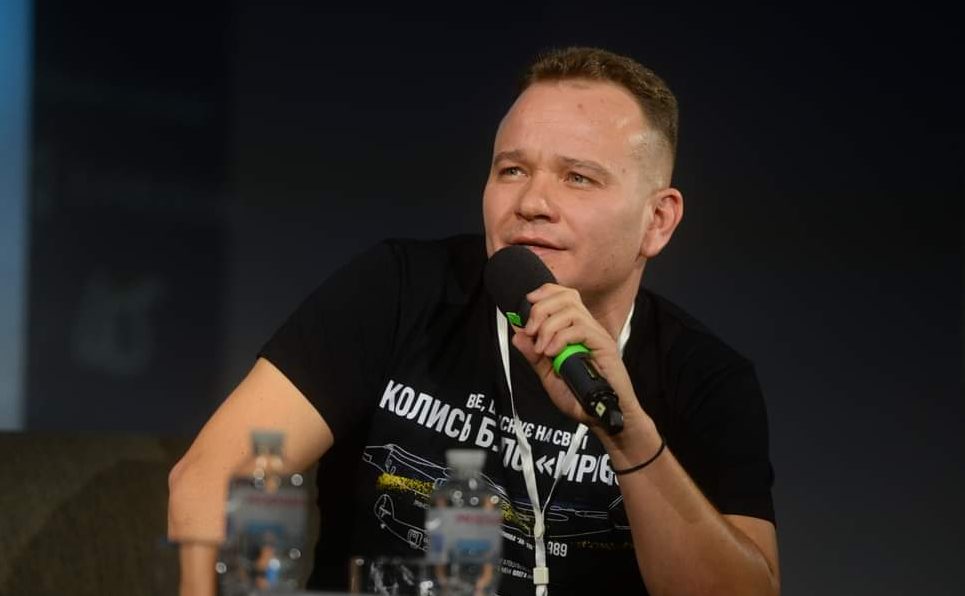 Full speech of Yehor Stefanovych and speeches of other participants of the forum on YouTube
---
Exclusive interview of the president of the public union "Ukrainian Fund of Energy Efficiency and Energy Saving", the head of the Supervisory Board Anar Rafiyev for the KorrespondenT.az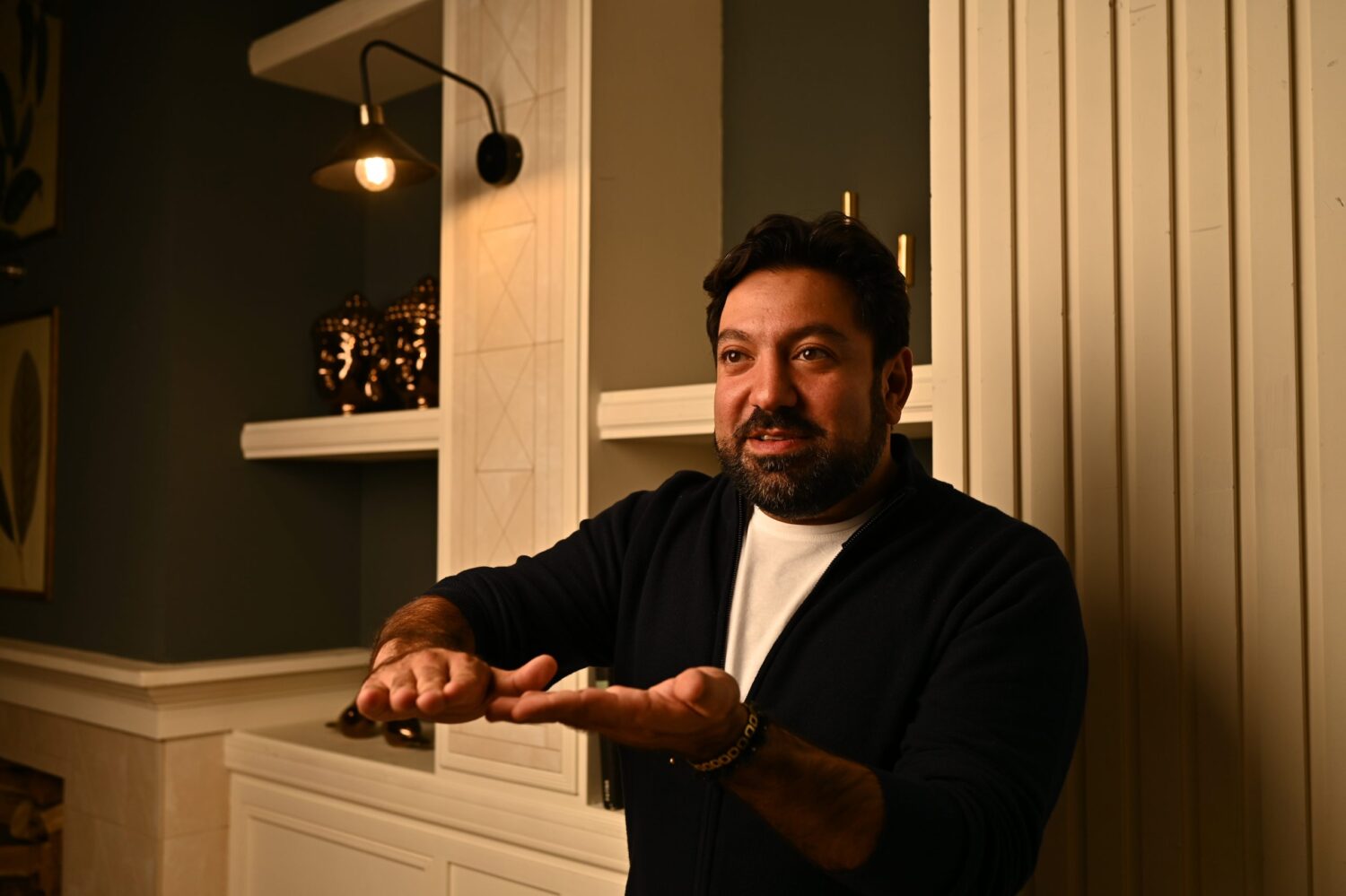 The conversation was conducted by Mr. Hasanov.
The full version of the interview is available on the KorrespondenT.az resource